Post updates lately seem to occur around the seasons changing. Hmm.
Today I ate:
– Oat cake (1/3 cup oats, 1/3 banana, 1/2 scoop vegan vanilla protein powder, cinnamon)
– Some grapes and strawberries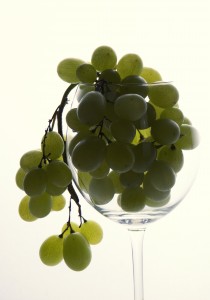 - Leftover roast chicken with veggies, spaetzle and a little beef from an anniversary dinner at the Peasant Cookery over the weekend
– Homemade chili with some multigrain bread with butter, red wine, and Green & Black chocolate
Tasty day! I really enjoy warming food when it's cold outside. What's your go-to meal when the weather gets chilly?